QUALITY PRODUCTS; QUALITY PLANTS; QUALITY SERVICE
Looking for that awe-inspiring garden? One that really stands apart; that will add significant value to your property? From large country gardens to small courtyards, a good designer needs to have the plant knowledge and skillful design capability to adapt to any given situation. And Alison's award-winning designs are converted into superb landscaping by David. A prize-winning team to provide our clients with the best service!

Covering Geelong through to Mount Gambier
Timandra is one of the major leaders in Sustainable Landscape Design in Victoria, with nearly 25 years as a specialist sustainable design and landscaping provider and significant awards in both SA and Vic.
Sustainability can use plants that are native, exotic or both. It is about how the site is interpreted from the outset; the aim being to minimise all hard landscaping while using a variety of different plants. These gardens are designed to last. The above garden is sustainable, albeit one that will require more maintenance, while the lower garden is more sustainable because of the limited maintenance - it is a more natural concept. Alison's skill will enable advice on any style of garden; the pre-requisite being the style of home that the garden is to embrace.

WINNER 2014, 2016 LANDSCAPING VICTORIA'S 'THE SUSTAINABLE LANDSCAPE' AWARD

Visitors to the site wanting Timandra by the Sea Garden please visit:

www.timandrabythesea.com.au

Timandra Design & Landscaping's areas of specialty -




P

rofessional Horticulturist with significant plant knowledge - Alison uses classic plants in her designs for real gardens

Arborist and arboriculturist - advice re tree care and tree health, formative pruning, reports to council


Landscaping Victoria award winner in 2016 and 2014 plus many other awards as seen on the Awards page


Coastal, frost, water efficiency and drainage issues are all specialties

Designs based on the KIS principle - 'Keep it Simple' hence over-design of spaces is eliminated and looks far better as a result

Sustainable landscapes - from the natural garden to a formal garden, these can all be managed within the sustainable framework

Irrigation by SW Victoria's professional irrigation expert for gardens 0408 825 625 [David] who charges a fee for his consultation.
What does Timandra D&L offer their clients?
1)

Consultation/advice

with Alison [1 to 2 hours on site] with exterior design ideas from an award winning landscape designer and horticulturist. A fee is charged commensurate with Alison's awards and 22 years of business knowledge.

2)

Design

- all designs are based on improving the value of the property; these range in style from formal to natural, using native and/or exotic plants - sustainability is paramount throughout the process to be lasting

3)

Scaled plan

- quoted for through a consultation - these are professional, by a multi-award winning landscape designer and are charged accordingly starting at $1,100. Due to Timandra's workload, scaled plans are on hold.

Conceptual plans

can be considered for prospective clients.

5)

Maintenance.

This service is for all maintenance enquiries, not just gardens designed by Timandra. And it is a totally professional service! Fees are charged by the hour and are charged according to the quality of the work and knowledge



6) Significant follow up service [conditions apply] - please ask

7) Plant brokerage providing clients,

after consultation

, with plants direct from the wholesalers for their gardens and delivered to site if needed

8)

Irrigation

by a professional irrigation expert. The necessary legal permits are covered.
ALL LEGAL PERMITS AND INSURANCES ARE FULLY COVERED
TIMANDRA ARE LEADING, EXPERT, SUSTAINABLE LANDSCAPE DESIGNERS
To book an on-site consultation with Alison please phone 0418 825 625.
Please click on the Houzz logo to see photos of client's gardens and testimonials.
landscaper; landscapers; landscaper;

la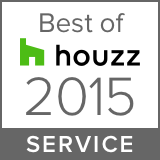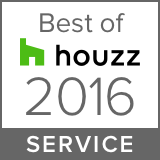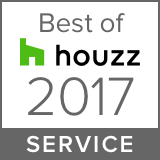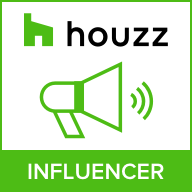 dscaping;landscaper; Camperdown Camperdown Adelaide Adelaide Torquay Torquay Geelong Geelong Geelong Robe, Robe, Beachport, Beachport port fairy, warrnambool, warrnambool, warrnambool, portland, portland, portland, port fairy, port fairy, 3305, 3280, 3284, warrnambool, portland, port fairy, hamilton, mount gambier, Adelaide, Adelaide, Adelaide, clare valley, clare valley, barossa valley, barossa valley, gawler, gawler, warr
garden design, landscaper, landscaping, garden plans, garden plans, landscape designer, gardening, gardener,

nambool, portland, port fairy, port fairy,
workshops; guided tours; ecotourism; ecotourism; sustainable; native; award winning gardens; port fairy; warrnambool; mount gambier;

---